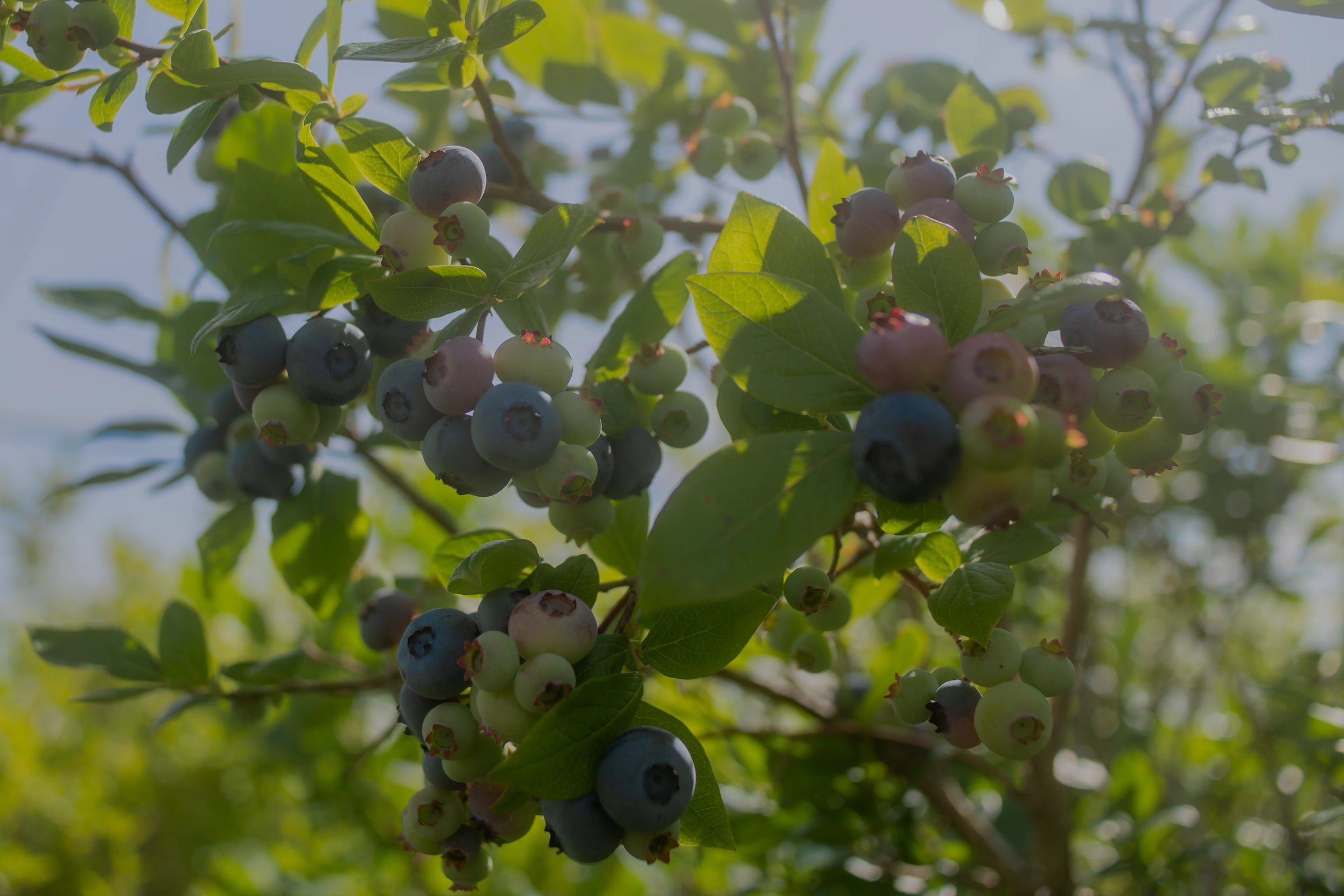 South African agronomist Philip Howes has been studying and growing blueberries for his entire career. Through 30 years of observation in Southern Africa, the U.K, the United States, and Canada, he noticed a developing crisis: diminishing soil health around the world because of conventional farming. As a result, plant health and fruit yields are more fragile than ever. To be more resilient, we need to grow blueberries sustainably while preserving soil health.
In 2009, our founder Tiffany Bohlin visited a blueberry farm in the South African countryside. There, she met Philip, who had been experimenting with elements of sustainable cultivation on southern highbush blueberries. This meeting would become the genesis of the experiment: sustainably cultivating the northern highbush blueberry in North America.
In New Jersey, around the early 1900s, Northern highbush blueberries were succesfully cultivated for the first time. Today, large farms around the world grow blueberries under intensive conditions which gravely disrupt local ecosystems. So, we at Blue Forests started the only farm in the world which sustainably grows organic northern highbush blueberries in containers. We wanted to minimize land and water use, preserve the health of the ecology, and grow the highest quality blueberry. And, what better place to start than the ancestral home of cultivated blueberries?
In 2016, Tiffany teamed up with her friend and colleague, Ken Hollenbeck, to develop the first Blue Forests farm (then known as FullBlue360) in New Jersey's Pine Barrens forest.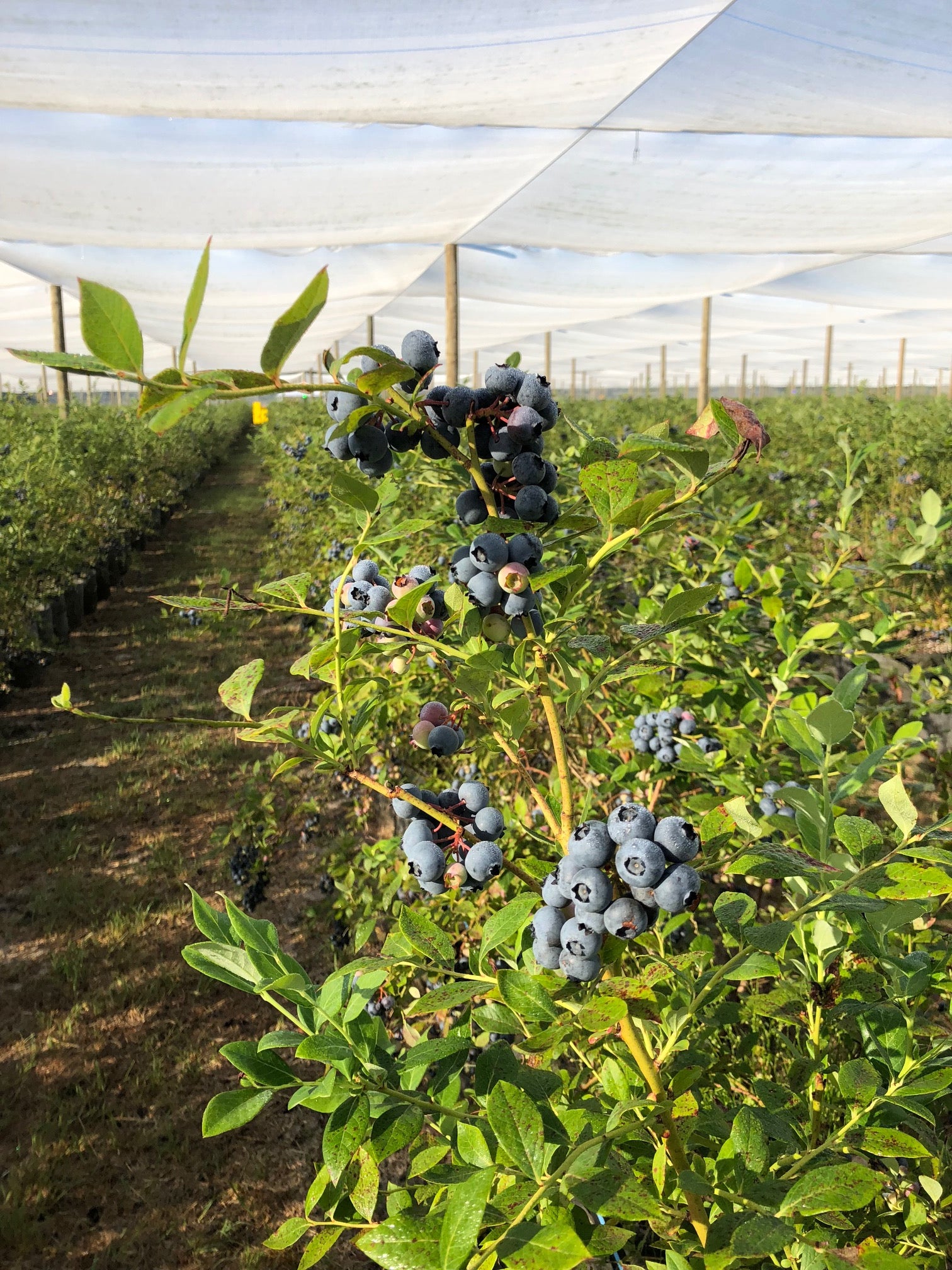 Our Proprietary Growing Medium: Our plants are grown in a hydroponic environment: a mixture of sustainably-sourced organic materials, which provides nutrients to our plants and microbes.
Natural-Fiber Growing Containers: We grow our blueberry plants in biodegradable containers. This allows us to precisely manage the input of water and nutrients, without any invasive impact to the native ecology.
Minimal-Impact, High-Density Farming: We are able to cultivate 4,000 blueberry plants per acre, compared to the average 1,300 plants per acre from conventional farms.
Sustainable Drip Irrigation: We precisely irrigate each plant, reducing water usage by over 50% compared to conventional blueberry farms.
Our methods work. We've witnessed regenerating groundsoil health, the return of native plants and wildlife to the farm area, and bountiful crops of phenomenal blueberries across several northern highbush cultivars.
The groundbreaking discovery: the emergence of delicious and enormous berries. Our growing medium's flourishing ecosystem of microbes breathes life into our blueberry plants. This keeps the berries rich with nutrients and antioxidants, without any synthetic chemical inputs.
Using these flavorful organic berries, we craft small-batch goods, like our syrups, which enrich the gastronomic culture of blueberries. From the plant's roots, to your palate, to our shared culture, we are on a mission to cultivate richness, and elevate the blueberry.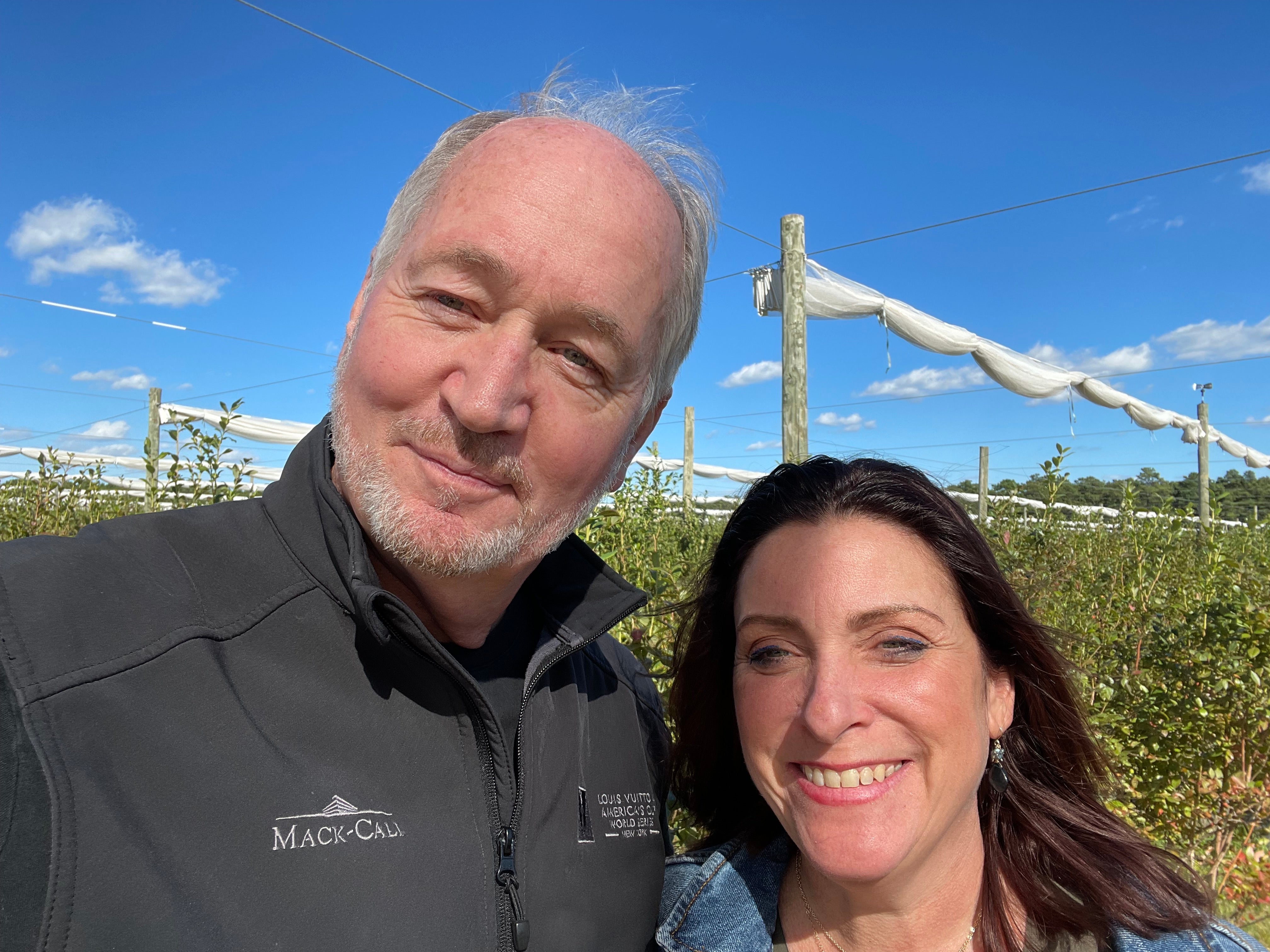 KEN HOLLENBECK & TIFFANY BOHLIN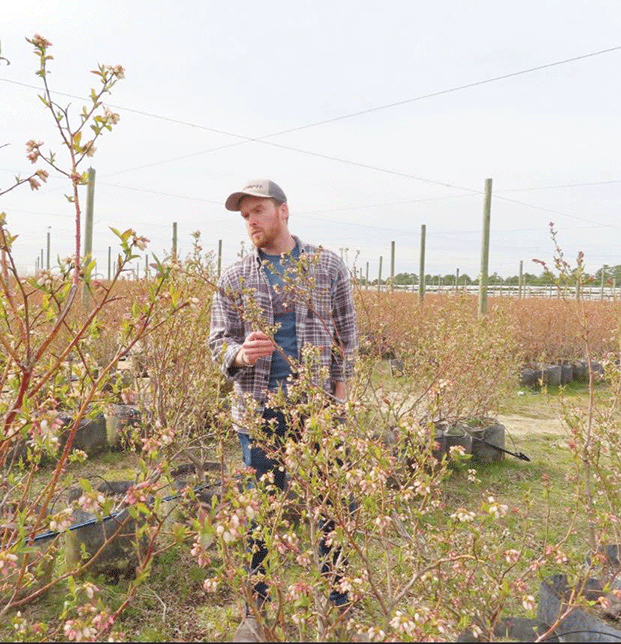 BRIAN BOHLIN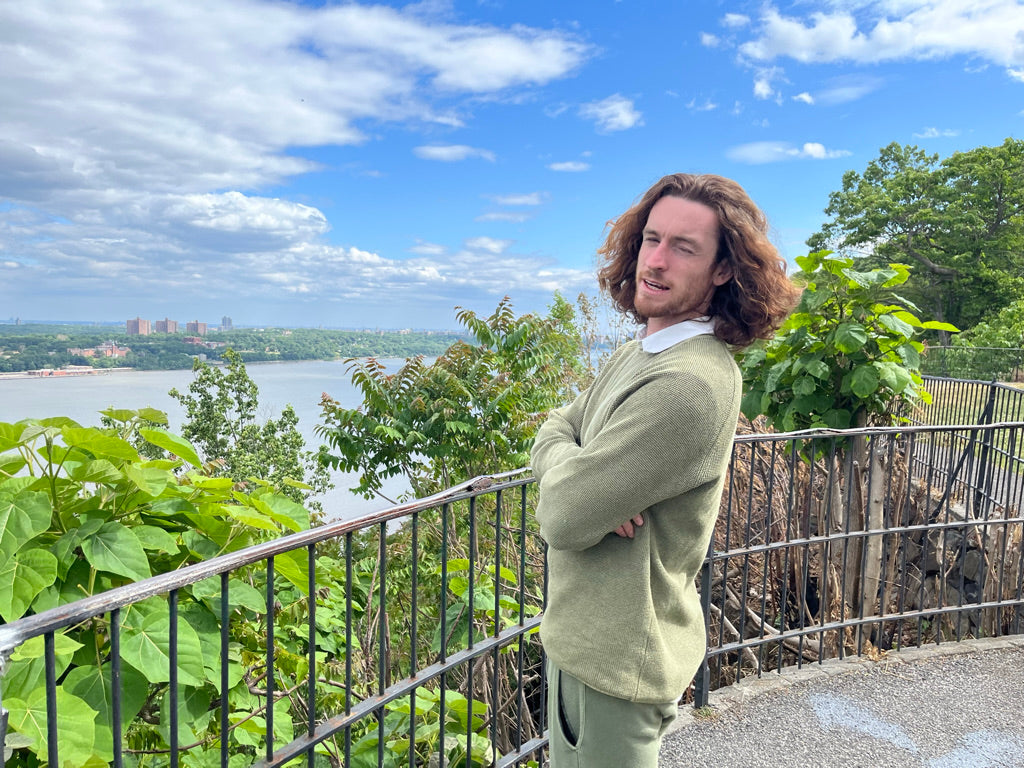 ALEXANDER BOHLIN